Shower doors & panels
Our range of shower doors and panels is designed to meet all your expectations in terms of design, quality and practicality. Available in a variety of styles and finishes, our products adapt to all bathroom configurations. Our shower doors and panels are made with superior quality materials to ensure durability and resistance. With our shower doors and panels, give yourself a shower space that is both elegant and functional so you can enjoy a moment of daily well-being. Browse through our different models to find the one that best suits your needs.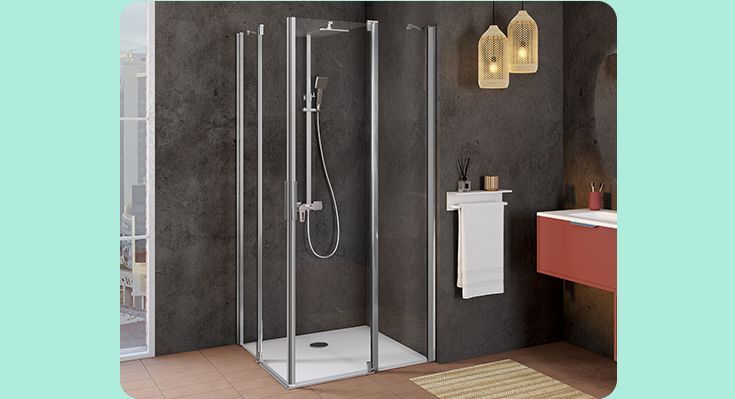 Shower doors and panels are essential elements in the design of a functional and aesthetically pleasing bathroom. Available in a wide variety of styles and materials, shower doors and panels can be adapted to all types of bathrooms, whether they are modern or more classic. Plus, the latest design trends offer innovative options for customizing your shower space and adding a touch of style to your bathroom. Explore our selection of shower doors and enclosures to find the solution that best suits your needs and your home.